Although the official language of Egypt is Modern Standard Arabic, its people speak Egyptian Arabic.
Written in the Arabic alphabet, the language is spoken by over 77 million people throughout the
world, though mostly concentrated in Egypt. Unlike Modern Standard Arabic, most people speak
Egyptian Arabic at social occasions, though it is also used in some common examples like newspapers
and street signs. Egyptian Arabic originated in the areas around Alexandria and Cairo, which have
always led the country economically. Historically, the ancient Muslim expeditions to Egypt resulted in
an increase in the Arabic language, but shifted back to Egyptian when Muslim troops, speaking an
Egyptian dialect inhabited the area.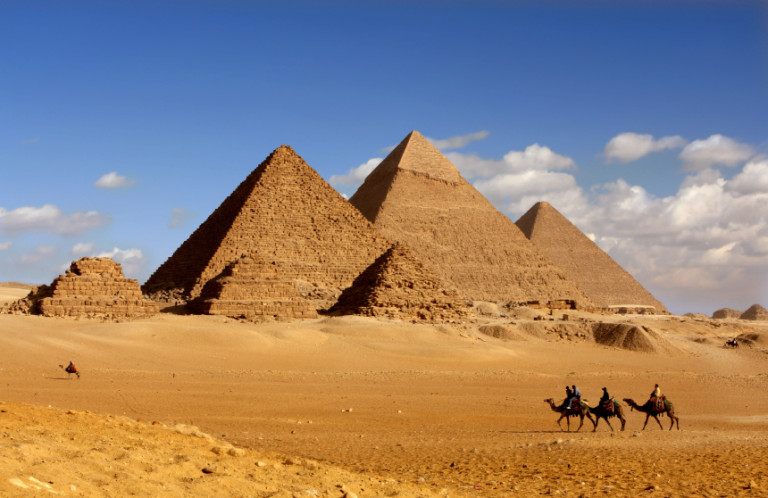 Egyptian Arabic is prevalent among movies as well as music throughout the Arab World. One feature, which
differentiates Egyptian Arabic from other colloquial dialects, is in the sense that the "jeem" isn't
pronounced as a "j", instead it is pronounced as a "g". I need you ana mahtejak becomes ana mahtegak.
In Egyptian Arabic as well as most other colloquial dialects the "qaaf" isn't pronounced, "my heart" "qalbi", the "q"
will be dropped and "qalbi" will be pronounced as "albi".
In Classical Arabic to go is ana adhhab however in Egyptian Arabic it's ana aruh.
In Classical I see is ana ara however in Egyptian it's ana shoof.
In Classical I want is ana uridu in Egyptian it's ana awaiz.
*In Palestinian Arabic and Lebanese I want is ana biddi.
To learn more about the Egyptian Arabic you may sample or purchase this book,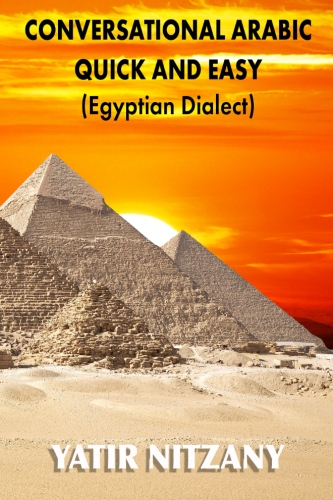 in either print or ebook format, on the following platforms:
              
Reviews
"Excellent lessons and a wealth of accurate information to learn the Egyptian Arabic. This book taught me, among many other things, that J in Egyptian Arabic is pronounced as G, I had no idea. I am very happy with this wonderful book." Silvia Papini
"This book is perfect for someone who is just starting to learn Arabic. My dad is from Egypt and i hope to visit our extended family in Cairo one day. Method is great and it works perfectly." Alberto A. Mocchi
"Egyptian Arabic has always been challenging for me, mostly due to the lack of sources on the market to learn this beautiful dialect. Egyptian is hard but the teaching system in this book is slowly helping me overcome it. I still can't believe in the past I wasted my time self teaching myself Classical Arabic when I could have learned this instead, since now i am realizing nobody speaks the official Arabic language except for news, politics, etc." Yuris Anielka Lazo
"I love the basic method of teaching in this book, it has pretty much good content for beginners. I need an overview of this language if i ever travel to Egypt. Different from regular Arabic, for instance "how" is kif but this book taught me in Egyptian you say izzay. "Day" is youm, in Egyptian it's innaharda." Yadiel
Additional fun facts and images of Egypt
Egypt is a country rich in diversity and culture. Egypt is also the most populous Arab country in the Middle East consisting of almost 85,000,000 people. 2/3 of the world's Arabs live in Egypt. A large portion of the population of Egypt are under the age of 30. The religions are Islam and Christianity.
The two major cities in Egypt are Cairo (approximately 8 million people), Alexandria (over 4 million), and Giza (2.4 million).