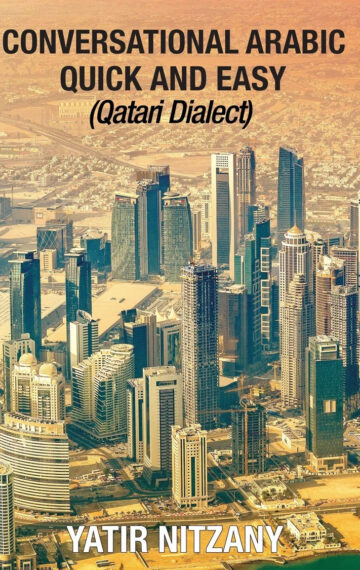 The population of Qatar is 2.6 million, and there has been a great influx of English along with globalization and the expatriates who live there.
Arabic is the official language of Qatar, and Qatari Arabic is the country's local dialect. Gulf Arabic or Khaliji is also spoken in Qatar, as well as Modern Standard Arabic, which is the official language of the government and of printed materials. Gulf Arabic is also spoken in Bahrain, Kuwait, Saudi Arabia, and the United Arab Emirates.
Gulf Arabic varieties are not completely mutually intelligible with other Arabic varieties spoken outside the Gulf. The specific dialects differ in vocabulary, grammar, and accent. There are considerable differences, especially in accent, between, for example, Kuwaiti Arabic and the dialects of Qatar and the UAE, which may hinder mutual understanding.
There is also a Qatari dialect called Nabati, which is a derivative of classical Arabic and has been used for poetry and culture. It has been shaped by the local context.
Teaching in Qatar, as with other Gulf states, had begun to take place more and more in English with the consequence that Arabic was seen to be weakening. A change was formulated, therefore, in an effort to strengthen Arabic and particularly the Qatari dialect. Streets and areas were renamed and some regained their original names while others' spelling was reformulated so it could be pronounced in the Qatari dialect. For example, the Old Rayyan area used to be called Al-Rayyan Al-Qadim but has now been changed to Al-Rayyan Al-Aateeq, its original name.
Also, Qatari license plates are now written in Arabic numbers instead of the earlier Indian-origin numbers, while another step has been to reintroduce communication between ministries in Arabic.
The local Qatari dialect is being revived and brought back through usage in different areas and attempts to revive the dynamics of the language.
Purchase now in eBook and print format