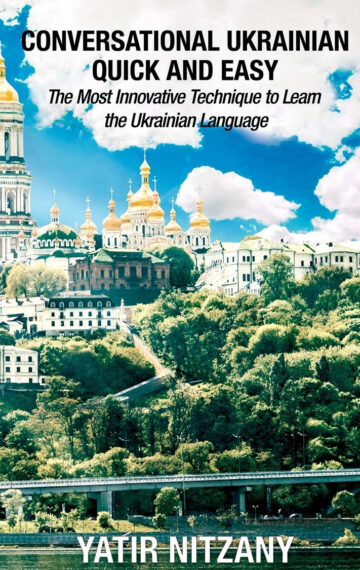 The East Slavic language of Ukrainian has been the subject of a ban and derision by the Russians and often denied the status of a language in its own right. A quote attributed to Czar Nicholas II goes, "There is no Ukrainian language, just illiterate peasants speaking Little Russian," even though the Ukrainian and Russian lexicons differ by 38% (as opposed to 33% for Spanish and Italian). Outside of Russia, Ukrainian and Russian are accepted as two similar but different languages.
Ukrainian is the official state language of Ukraine and the Crimea, the first of two principal languages for Ukrainians, and one of three official languages for the unrecognized state of Transnistria, of which the other two are Romanian and Russian. It is also a recognized minority language in Bosnia and Herzegovina, Croatia, Czech Republic, Hungary, Moldova, Poland, Romania, Serbia, and Slovakia.
Written Ukrainian uses a variant of the Cyrillic script and there are an estimated forty-five million speakers of the language.
Historical linguists trace the origin of the Ukrainian language to the Old East Slavic, from which it split off about a thousand years ago, of the early medieval state of Kievan Rus'. After the fall of the Kievan Rus' as well as the Kingdom of Galicia–Volhynia, the language developed into a form called the Ruthenian language. The Modern Ukrainian language has been in common use since the late seventeenth century and has been associated with the establishment of the Cossack Hetmanate.
From 1804 until the Russian Revolution, the Ukrainian language was banned from schools in the Russian Empire, of which the biggest part of Ukraine (Central, Eastern, and Southern) was a part at the time. It has always maintained a sufficient base in Western Ukraine, where the language was never banned, in its folklore songs, itinerant musicians, and prominent authors.
The Ukrainian language can be mutually understood, to a degree, by those speaking Belarusian and Russian.