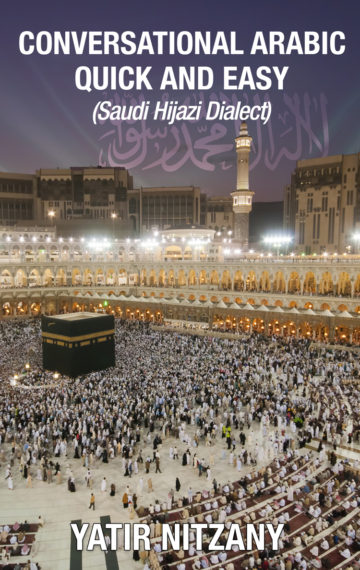 Like every other Middle Eastern nation, the official language of Saudi Arabia is Modern Standard Arabic, which is taught as a second language to most citizens of the country. Each country may have its own dialects, but MSA unifies them all and helps them communicate with each other almost flawlessly. Saudi Arabia houses three dialects; these are the mother tongues for most citizens. The main one is Najdi, which is spoken in central Saudi Arabia and is the first language of almost one-third of the country. It is considered an upper-class dialect; for example, the royal family speaks this language.
Another dialect in Saudi Arabia is Gulf Arabic, which is also called Shargi. Shargi is found mostly in the eastern areas of the country.
The third dialect, and the one described in this book, is Hijazi Arabic or Hejazi Arabic, which is spoken in the western area of Saudi Arabia. Hijazi Arabic, also known as West Arabian Arabic, is the most common and popular dialect in the Saudi Peninsula. It is spoken along the coast of the Red Sea, especially in the cities of Mecca and Jeddah, and is also used as the main means of communication. For example, much of the Saudi Arabian life is conveyed with this dialect in regards to trade and government. North Hijazi has four sub-varieties, and South Hijazi has sixteen.
While there are two main groups of dialects spoken in the Hejaz region – the urban population who consist the majority, and the Bedouin rural population – the term most often applies to the urban variety, spoken in the major cities such as Jeddah, Mecca, Medina, Ta'if, and Yanbu.
Purchase now in eBook and print format